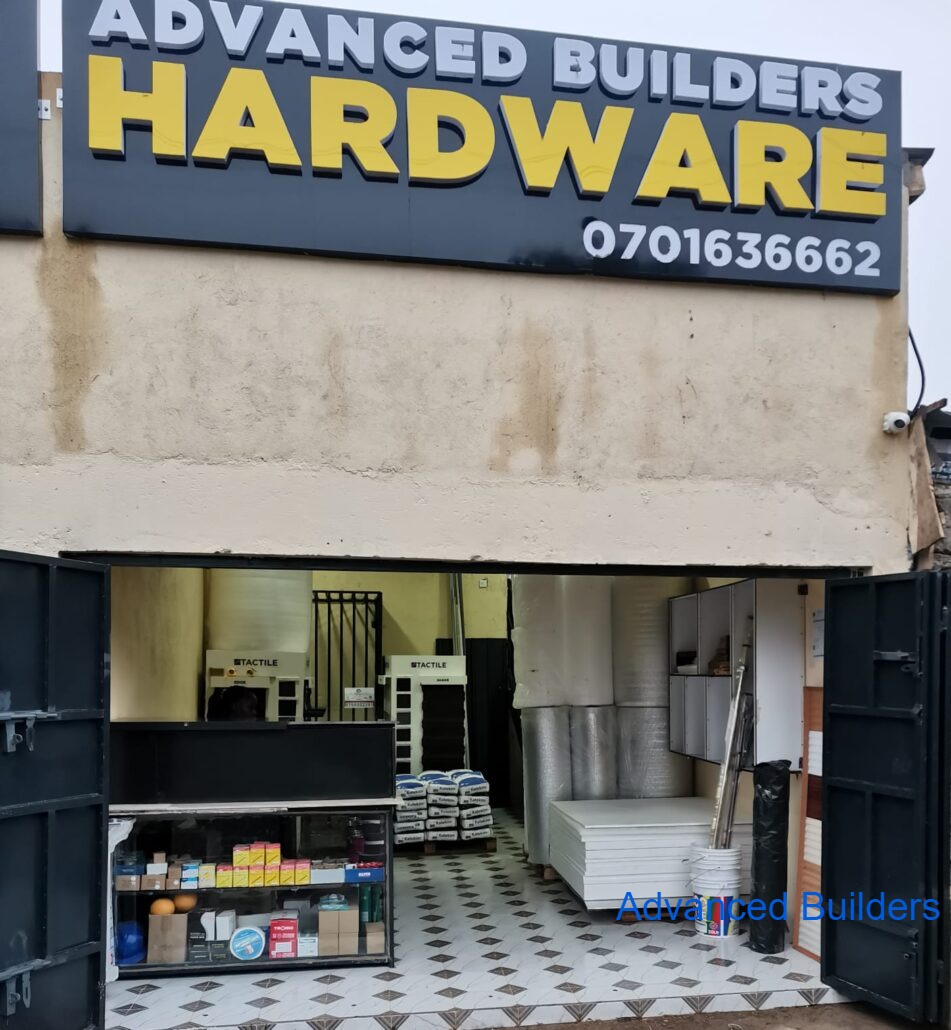 About Us
Advanced Builders Hardware is an enterprise focused on simplifying the construction materials procurement process. Our online retail store enables builders in Kenya and the East African region to access quality construction materials at an affordable price from any point globally. Our offices and main store are based in Kiambu road – a highly accessible venue – making collection and delivery of materials easy for our customers.
We are located on Kiambu Road, Next to Golden Eagle spur right next to Total Kiambu Road Petrol Station.
Call us on: (+254) 701 636 662
Email : Sales@advancedbuilders.co.ke
Mission:
Our Mission is to simplify the procurement of construction materials through supplying high quality construction materials as well as providing efficient and timely delivery of construction materials to our customers.
Vision:
Our Vision is to improve the standard of living of the community through providing world class real estate.