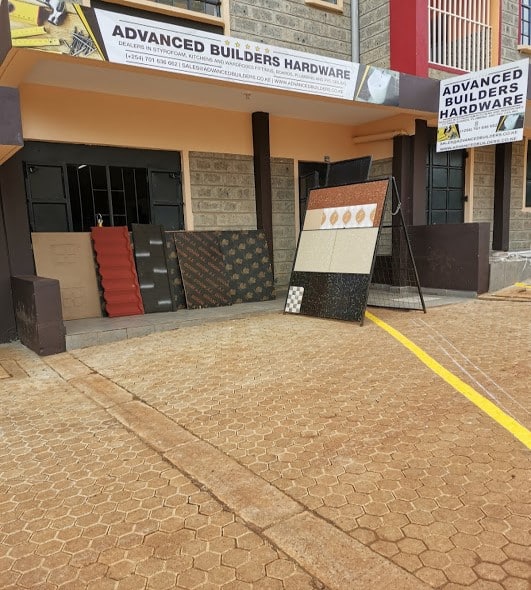 About Us
Advanced Builders and Innovators Ltd is an enterprise focused on simplifying the construction materials procurement process. Our online retail store enables builders in Kenya and the East African region to access quality construction materials at an affordable price from any point globally. Our offices and main store are based in Kiambu road – a highly accessible venue – making collection and delivery of materials easy for our customers.
Founded by the ambitious Penny Maina, the enterprise prides itself on having an experienced female workforce who are reliably coherent and trustworthy. Their experience helps us as an organization provide our customers with quality and timely service.
Advanced Builders and innovators Ltd is an E store that retails hardware materials such as boards, fencing materials,Styrofoam, kitchen and bathroom materials, doors and locks, paint, tiles, timber and all building materials. Advanced Builders is dedicated to providing quality construction materials to our customers. Build beneficial relationship with our clients, based on Genuine, efficient, quality, timely service and an anticipation of their needs.
WE CONSTANTLY STRIVE TO:
To be the leading online retail company in the region and make buying of construction materials as cost effective as possible while maintaining the highest level of service.
To provide accurate and up-to-date information, skilled analysis and sound construction materials advice.
To continually explore new ideas and technology, to make buying of construction materials faster and easier.
OUR PRODUCTS INCLUDE: